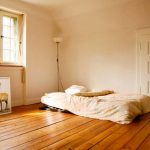 Are you ready for your first apartment? Moving out on your own for the first time is a big endeavor. Just moving in general tends to be a venture.  One of the best, and most important, ways to prepare for a move is to start budgeting.
Budgeting should start well before moving to ensure that you're ready financially. Of course you'll want to make sure you can afford your rent and other bills on a monthly basis, but you also have to consider saving money to cover the initial cost of renting an apartment. When renting you can expect to pay a large sum upfront, usually consisting of (but not limited to) a security deposit, first and last month's rent, and any application fees. With that being said, you can expect to pay at least double the amount of your monthly rent to start.
So what is a budget and how does it help? Basically, a budget is just a summary of income and expenses over a period of time. Income is money you receive, like pay from work or profit from investments.  Expenses are the cost/money spent on things, such as a cell phone bill and a credit card payment. By keeping track of your incoming and outgoing money, you can take a
closer look at how your money is being spent.
This can be a great eye-opener for anyone that doesn't think they make enough money to be able to save money. Every penny starts to add up in the grand scheme of things. Taking the time to add up a month's worth of costs can show you where you can cut down on spending.
Not sure where to start?
You can use this free printable MONTHLY BUDGET WORKSHEET to help you crunch the numbers.
If an area to save money on isn't obvious, here are a few things you can keep in mind:
Eat out less. $15 in groceries can be spread out and used over multiple days and meals instead of paying for one meal and tip at a restaurant.
Check prices by quantity. Of course you could spend $1 on a soda instead of $5 on a case of 12 sodas, but will you still end up buying 12 sodas that month? If you're going to end up drinking 12 sodas anyway, you could save yourself $7.
Don't settle for the first price you see when shopping. With apps like RedLaser easily available, you can scan the barcode of an item to see where else it's available and at what price. Other apps, like ShopSavvy, can alert you when something you've been shopping is discounted. And the Walmart Savings Catcher will scan your receipt and compare their prices to the prices of nearby competitors, giving you the difference back if they're not the lowest price.
Don't pay top dollar for gas. If you don't wait until the last minute and your car is only running on fumes, you can keep an eye out for the lowest priced gas station on your daily commute to make sure you're not over-paying for gasoline. Or if you're already adding apps, the GasBuddy helps you find the cheapest gas prices in your physical area.
Consider carpooling and public transportation. Splitting the cost of your usual commute is one way to save while carpooling, but if you're also taking turns driving, you're only adding half the miles and needs for maintenance to your vehicle. Just like carpooling, with public transportation you're saving the cost of gas as well as the added wear and tear to your vehicle, and/or parking.
Avoid unnecessary bank fees. Withdrawals done at another financial institution that doesn't belong to your bank or credit union will cost an additional fee. Bounced checks and overdraft fees are avoidable by keeping track of your funds on a regular basis.
Save your spare change. Keep a jar in your room to empty any coins from your pockets at the end of the day and/or your coin purse once a week.
Be proactive and shop in advance.  You're more likely to splurge if you're in a rush.  Not only will you give yourself the time to check for the lowest price, but you're giving yourself time to make sure your purchase is actually what you want.  And if the lowest price is available online, enough lead time should cut out the need to pay for faster shipping.
Even after you've moved, keeping a budget is a smart routine to continue. You might not have the same need to cut corners and save a chunk of change, but monitoring your bank account is a good habit that can come in handier than not.  The next thing you know, you'll be using the Monthly Budget Worksheet preparing to be a first-time homeowner!