Business Property Trust is a niche real estate investment firm that specializes in acquiring undervalued commercial real estate at an exceptional price. We breathe life into properties and maximize value through efficient management.
Established in 1999, Business Property Trust (BPT) has purchased and turned around or developed 80 properties. Strong relationships, creative vision, and 100+ years of combined industry experience enable BPT to consistently acquire strategic or distressed assets and execute its proven investment formula.
BPT's initial focus was the acquisition of multi-tenant industrial properties.  In 2014, we officially launched Bargain Storage, a division of the company specializing in quality self-storage at an affordable price. And in 2019, we marked a new milestone: our first all-covered RV property under the Carefree Covered RV Storage brand.
Clear investment strategy.
Through this evolution, Business Property Trust and its divisions have used the same formula:
BUY PROPERTIES AT A DISCOUNT 
ACQUIRE REAL ESTATE IN GROWING MARKETS ONLY 
IMPROVE THE VALUE BY AT LEAST 30% IN THREE YEARS
Following this formula takes time and discipline — and it provides the best investment returns. While this means we turn away from many prospective deals, we act quickly and decisively when we spot the right investment. Our closing ratio of 96% on 77 properties put in escrow speaks volumes. The average 35% increase in property value in the first three years of ownership proves the strength of our formula.

It's not enough to get great results. The heart of our story began with an overarching purpose to produce results and experiences that are different and better. Over the last 20 years, we've refined our values and developed our culture around this idea.
Our core values drive us – personally and professionally. Here's how we define them:
WE CARE: We genuinely care for people and take pride in our work.
WE GET THE JOB DONE: We hire people who do what they say and finish what they start.
WE INSPIRE 5-STAR REVIEWS: We provide extraordinary service to customers and vendors, and brokers and lenders have confidence we'll deliver.
WE FIND THE CREATIVE SOLUTION: We take the time to find the most effective way to solve challenges.
What sets us apart from the average real estate investment firm is our proven formula, strong culture and ability to execute.
While we sold our multi-tenant industrial portfolio, we continue to operate in self-storage and covered RV storage.  Our properties offer the quality of the national brands and the friendliness of the small-town owner.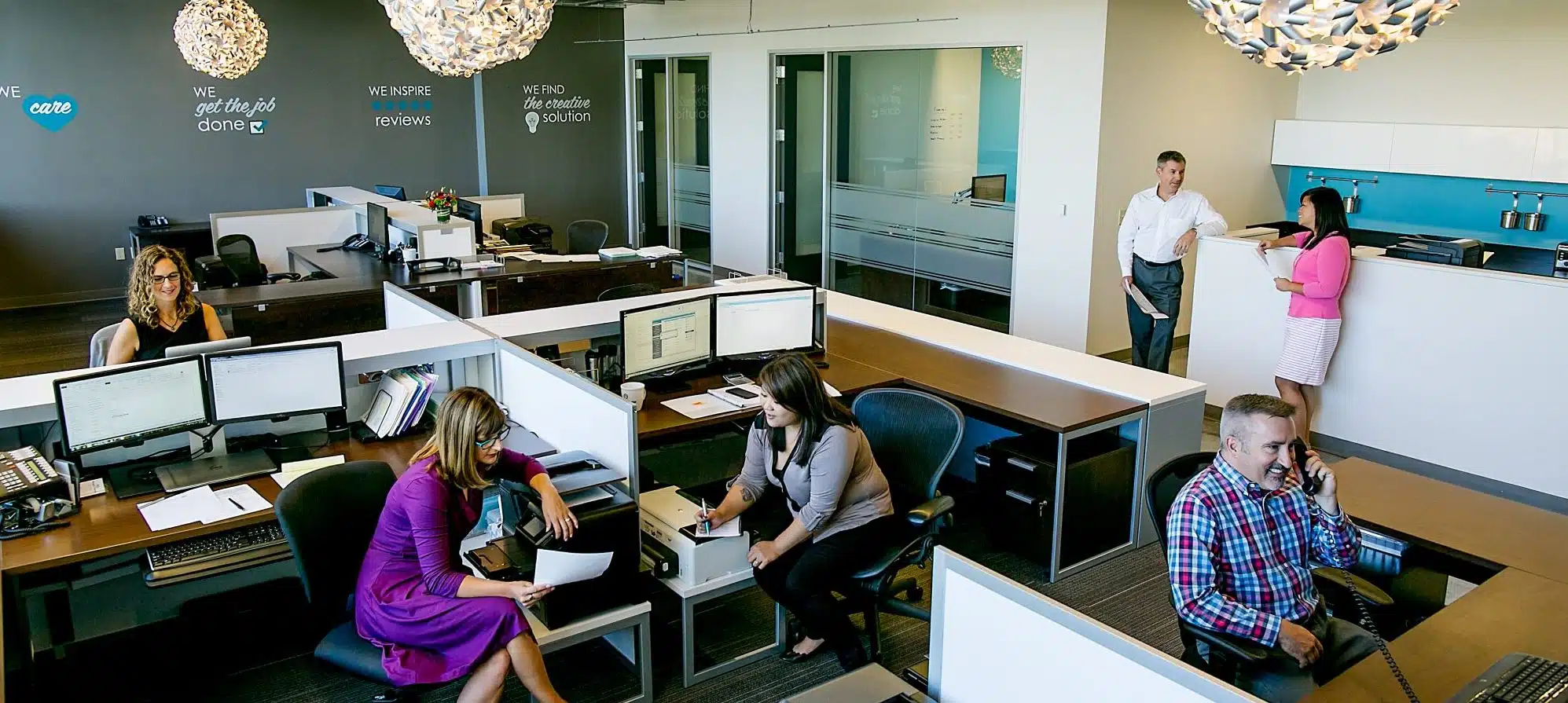 We believe that if you invest in a strong team (hire right, create a strong culture and train well), a small group can produce out-sized results. Here's just a little background on our great team and what we've accomplished together.
Here's the timeline of how our proven formula and brand promise have worked since 1999.
1999 - Parent Company Business Property Trust Founded
2003 - First Storage Property Purchased with a Business Park
2008 - First Storage-Only Property Purchased
2013 - Storage Portfolio Surpasses 1 Million Square Feet, Expands Portfolio by 42%
2014 - Bargain Storage and In-House Management Launched; Expansion to Texas
2019 - Carefree Covered RV Storage Division Launched